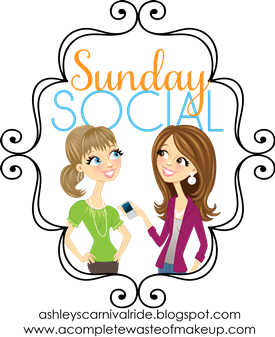 Its Sunday so lets get Social
Today's Questions are all about Halloween.
This Weeks Questions:
1. What was your favorite halloween costume as a kid?(pictures??)
I always loved to dress punk or as a vampire. those are the 2 I remember being the most
2. If you could go back and dress up as something what would it be
?
I think it would still be the same either punk or as a vampire
3. Favorite costume as an adult?(pictures) ??

I love dressing as a dead bride
4. Favorite Halloween Candy?
My favorites are the babyruth and payday bars
5. Favorite Halloween Memory?
My favorite halloween memories have always been when myself and my children met up with my in-laws and my niece and nephew and enjoyed Halloween as a family. it's sad that will more than likely never happen again but I will always hold on to the memories
6. Whats your favorite scary movie?
I have so many because I am a huge horror fan. It would be hard to just pick one. I love all rob zombies movies and his remakes of Halloween 1 and 2. I love the Texas Chainsaw
massacre. Freddie and Jason movies. and the list goes on.